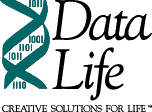 Data Life Associates - Verona, NJ
Welcome to the experimental OpenVMS WWW Server at Data Life Associates. We are running the Ohio State University (OSU DECthreads) http_server V3.10a on OpenVMS Vax V7.3.
Data Life, the leading provider of innovative software solutions to the life insurance industry, now has an official home page.
---
If you have problems accessing documents on this server please send mail to chris@datalife.com.
---
Data Life Associates
500 Bloomfield Avenue
Verona, NJ 07044 USA
+1 973 239 7500
1-800-DATALIFE
info@datalife.com

---
OpenVMS Business Partner